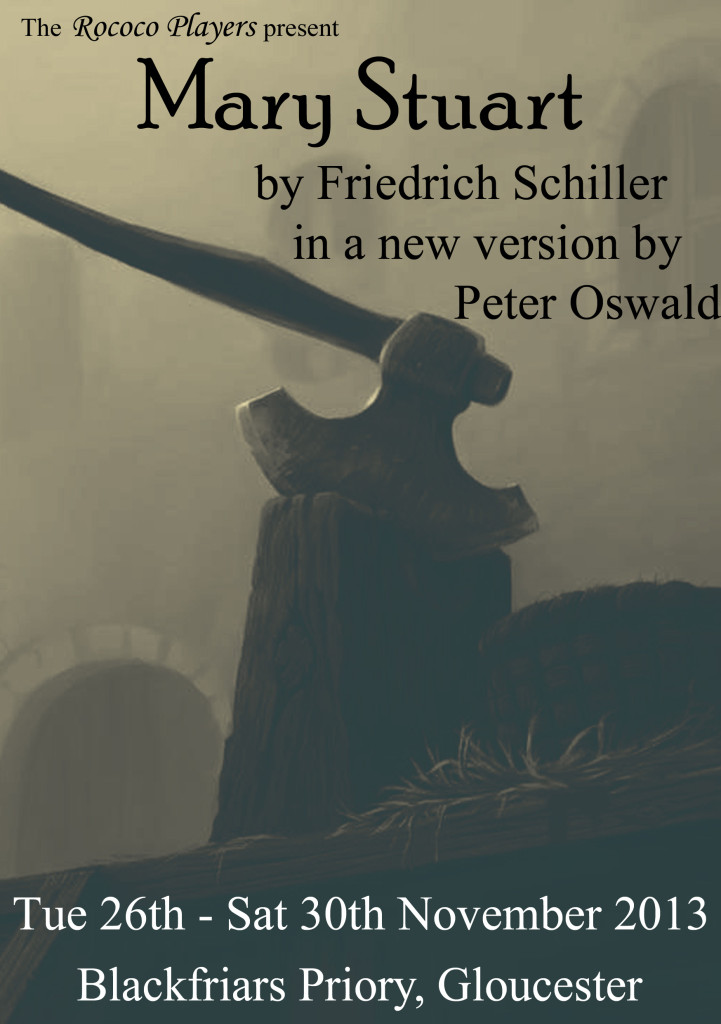 All performances commence at 7.30pm

Schiller's drama centres on Elizabeth 1st's dilemma about what to do with Mary Stuart (or Mary Queen of Scots, as we know her better). Schiller invents (or does he?) a meeting between the two queens which is the fulcrum around which the plot of this play pivots. Oswald wraps around that a text that covers National Security, International Terrorism and questions around the rights and responsibilities of those in power.
What should we do with those who foment terrorism from within our nation?
When does someone become a terrorist rather than a freedom fighting hero?
And who decides?
How far is it right to go to protect one's nation?
And at one point does personal responsibility end and duty to the nation take over?
All of these questions are contained within a roller-coaster of a conspiracy thriller that will have you on the edge of your seat wondering what on earth is going to happen next.
Is it historically accurate? Hell no.
But is it one hell of a ride? Oh yes!
This is an evening of theatre you won't want to miss, featuring some of the best amateur and semi-professional acting talent in the county.
This amateur production of "Mary Stuart" is presented by special arrangement with SAMUEL FRENCH LTD.